NO TIME RESTRICTION GUARANTEES.
Become a REAL TRAFFIC RESELLER Today!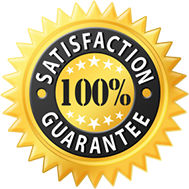 Full refund of your traffic credits on Paypal chargebacks!
Your first ten orders are fully refundable if your customers are not satisfied by the traffic
Traffic Fully Tracked by Google Analytics
If we fail to deliver the traffic we promise in the amount you specified with your order or in our quoted time frame, we will refund your money with . absolutely no questions asked!
Once you have made your selections,
Click the ORDER NOW! button to proceed with your order.
Selling web traffic as never been so easy and safe! With our reseller program, you can buy real traffic at wholesale prices without risk.
How does it work?
You will receive your login information to access our unbranded stats site as a reseller. That will give you the ability to set up your traffic campaigns by yourself 24/7. All countries and categories listed on our website are also available for our resellers. Traffic campaigns submitted by resellers are reviewed and activated manually within 2-3 hours by our traffic campaign administrators. You can also contact us by phone, live chat or email support which are available 20 hours a day and 7 days a week if you have a custom request.
As a reseller you will have the traffic campaigns you submit completed within 30 days or faster. We can configure a traffic campaign to be delivered slower or faster as per your request. We are always happy and present to assist our resellers.
FREQUENTLY ASKED QUESTIONS FOR RESELLERS:
Where does your traffic come from?
We send high quality and targeted visitors to our client websites via Domain Redirection. Domain redirection is an automated process that is completely invisible to online visitors or surfers. When visitors type in or click a link to one of our expired domains, our customer's website will appear in their web browser. Every day, thousands of domain names expire because the owners have either abandoned them or failed to renew them. Most of these expired domain names experience some traffic achieved by the efforts of the owner before he/she lost interest. We use specialist web services to alert us to domain names that have expired in the past 12 hours. We then gauge the traffic levels through other online tools. If the domain has a clearly-defined target market and consistent traffic flow, we register the domain ourselves and direct the traffic to our server.
Is your traffic tracked by Google Analytics?
Google Analytic and other counter providers such as www.statcounter.com and www.extremetracking.com track our redirected visits properly.
Which websites are not allowed to be promoted?
We do not accept sites that include:
1) Additional popup windows.
2) Frame breaking scripts (You should buy FB traffic credits to promote sites which do break frames or those that do not load in frames).
3) Redirection to PTP (Paid to promote)) sites
4) Youtube video links
What are your payment options and conditions?
We accept PayPal payments submitted by Visa, MasterCard, checking account or your current PayPal balance. We do also accept crypto currency payments including stable coins such as USDC, USDT, TUSD on Binance smart chain, Tron and Solana blockchains. Public coins such as Bitcoin and Litecoin as well as privacy coins such as Dash, Monero are also accepted. Our partner to process crypto payments is CoinPayments. Feel free to contact us if you prefer to send us your crypto payment directly.
What are the typical delivery periods of your traffic campaigns?
Most traffic campaigns are completed within 30 days. You can specify the number of visitors you need daily for every order or traffic campaign you submit through our website as a regular or Premium traffic reseller.
Do you provide 24 hour unique traffic?
Yes, all of our traffic campaigns are 24 hour unique.
Do I have to pay any monthly fee to keep my account active?
Prices for resellers are all one time payments. There are no hidden fees and the reseller credits you purchase from us do never expire.
How do I set up my traffic campaigns?
Resellers can instantly set up their traffic campaigns and user accounts on our unbranded stat server. Our campaign admin will then review the traffic campaign submitted and activate it within a few hours
How can my clients check their stats?
You will create a user account and define its username and password that you will link to the traffic campaign you set up so your client can login to our unbranded stat site and check their real-time stats. Your clients will never know about us.
How many traffic campaigns can I set up with 500,000 credits?
You can create up to 500 traffic campaigns of 1000 visitors minimum each. Please contact us if you need to set up smaller traffic campaigns.
Can I still your services if I don't have my own website?
You can buy our white label reseller website which comes with a wordpress admin area that allows you to easily edit the content of your site. Here are some of the content you can edit: text content, images, metatags, prices, scripts. You can also view your sales and the contact requests. The price is $149 (one time payment) then $19 per month with the hosting, domain name and the SSL certificate included.
How much traffic can you deliver per month?
We can deliver up to 100 Million Unique visitors per month.
What is your refund policy for reseller credits?
You can request a refund if you are not satisfied by the traffic during the first 5 days of your order. The refund will be issued for the traffic credits remaining in your account and there is a cancellation fee of $20 applied.
Are you ready to become a traffic reseller? Please use the order form below and choose your reseller package!
If you have questions, please click here to contact us .
WHITE LABEL RESELLER WEBSITE FREQUENTLY ASKED QUESTIONS:
How Much Can I Earn When I Become a Reseller?
There is no limit how much you can earn as you define your own prices. You can buy 10,000 global visitors as a reseller for $3.95 and sell them for $49 on your website. Plus we refund you the traffic if your customer is not satisfied so you don't risk your investment. Everybody needs to advertise to start a business in order to generate Leads and Sales so finding buyers is not complicated.
What Does the Reseller Website Include?
- PayPal Payment System.
- SSL Certificate.
- Custom Domain Name (You Choose Your Domain!)
- 99,90% Uptime Hosting Included.
- Customized Professional Logo.
- Ability to Resell Targeted Traffic.
- Ability to Resell Email Campaigns.
- Ability to Recruit New Resellers.
- Reseller Protection.
- Wordpress Admin Area to Manage Your Sales and Your Website Content Online.
- Order Today and Get Your LiveChat bot Installed for Free ($15 Value!)
- Click HERE to View How Your Website Will Look Like.
What do I receive when I order my reseller website?
You will get access to the Wordpress admin area of your website. It allows you to edit the text content of the website, replace images, add tags, edit prices, manage orders and add scripts such as google analytics.
Can you design a logo for my website?
We can provide you a custom logo for your website for $20 only.
Can I download the website template?
You are allowed to use the website template from our servers but the template's rights belong to us.
Do I need a domain name?
We will register a domain name for you or you can point your existing domain to our servers to start using your website. We will send you the instructions to point your domain upon the receipt of your payment if you have an existing domain name.
What do I need to get started?
You only need a Paypal account to receive the payments.
Do I need a hosting account?
We will host and install your website on our servers so you don't need any hosting account.
Do I have to pay any monthly fee to keep my website active?
We charge $29 per month to host your reseller website. The price has been temporarily reduced to $19 per month. Order your website today and lock our discounted rate!
How can my clients check their stats?
You will create a user account and define its username and password that you will link to the traffic campaign you set up so your client can login to our unbranded stat site and check their real-time stats. Your clients will never know about us.
What happens if I use SPAM to promote my reseller website?
Your website will be closed because we have to respect our hosting provider's terms and conditions.
What is your refund policy?
Reseller websites are non-refundable because they take several hours to be set up.
Can I resell my traffic reseller website to someone else?
Yes you can sell your website to someone else. Please send us the contact details of the new owner before selling your website.
Choose Your Reseller Package
White Label Reseller Website for $149
Click the URLS below to see how your ad page is displayed!
Here are a few examples of expired domain names we have out of the 2,700 expired domains we have registered to promote our customers Websites.